Fire Resistant Expansion Joints
As previously mentioned on the Wide and/or High Movement Joint Technologies page of this website – One of Emseal's most important innovations in the development of wider and higher movement joints with open-celled foam-based sealing technologies, has been high performance expansion joint systems with integral fire resistance. Fire-rated expansion joints must be designed and installed to help keep fire in the compartment of origin. Emseal fire rated expansion joint sealing solutions are available to suit both internal and externally exposed applications.
The vertical expansion joint seals in the illustration below are UL-certified 2-hours fire-rated Emshield WFR2 which accommodates 100% movement, is watertight, sound attenuating, and in addition, to meet architectural requirements it is produced in 26 colours.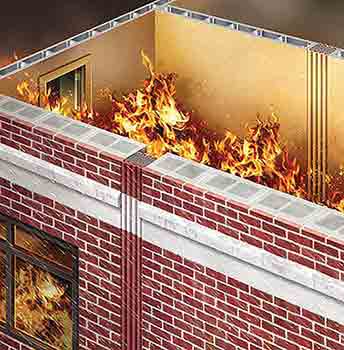 Emseal Fire Resistant Wide and/or High Movement Expansion Joint Sealing Solutions for Vertical Applications (internal and external) – Emseal WFR-2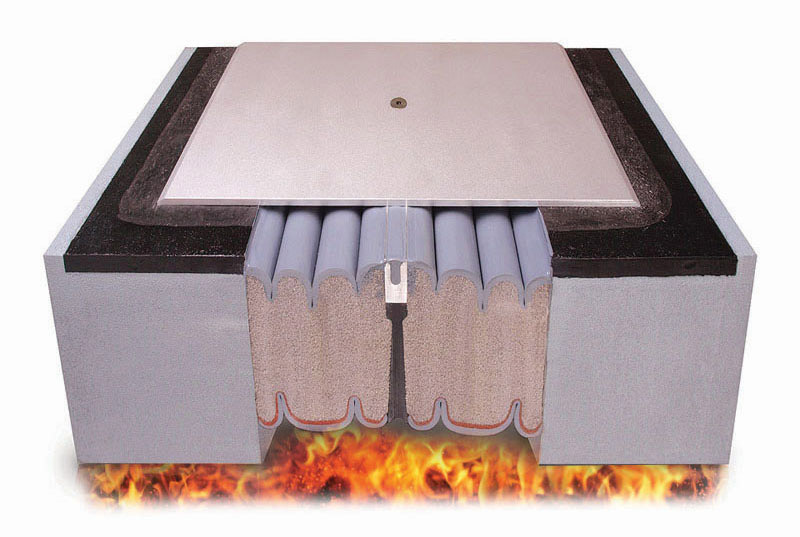 Emseal Fire Resistant Wide and/or High Movement Expansion Joint Sealing Solutions for Trafficked Horizontal Applications – Emseal SJS-FR
The horizontal joint sealing graphic above represents the UL-certified 2-3 hours fire-rated, Emseal SJS-FR System that is designed for trafficked wide and/or high movement expansion joint seals where it can accommodate 100% joint movement capability, is watertight and bonded into the structure, so without any damaging mechanical fixings being required.
There are several Emseal expansion joint sealing systems that have received the highest test certification for up to a four-hour fire rating in accordance with EN1366-4 (which uses very similar test criteria to the former British Standard BS 476 for anyone more familiar with this). Also, in North America there are a large number of Emseal fire rated expansion joints that are tested for fire resistance in accordance with UL- and ULC-2079, and here again the Emseal systems achieve the highest fire resistance test classifications.
Today's construction façade and wall systems for both external and internal locations are being designed to perform a growing number of functions. Beyond simply separating rooms or enclosing and keeping a structure watertight, they are expected to safely contain the spread of fire and/or smoke, and as with any system, this performance is only as good as its weakest link – historically this has frequently been the joints. Expansion joints have therefore historically represented one of the weakest links in any wall construction build-up or assemblies. It is therefore important to fill these joints with a sealant or expansion joint system which preserves the fire-resistance attributes of the wall, floor or other building element.
Fire Ratings and Safety
Without a fire-resistance-rated wall system, fire can travel outside the building compartments (across floors and through rooms) or pass into the build-up or through an outside wall, where it can "leapfrog" back into a building on a floor above. A joint gap, like an open door, is an ideal passage for flame and smoke and any products being considered for specification and installation in these expansion joints should be properly tested in accordance with EN1366-4, (using UL 2079, "Tests for Fire Resistance of Building Joint Systems" in North America) before being accepted for use.
For many years it has been common to use several different products and materials to ensure that such expansion joints can accommodate the anticipated structural movement, to maintain a watertight seal and to provide the necessary levels of fire resistance. However, the innovative development of new products and systems from Emseal mean that for a great many wide and high movement building expansion joints, all of these individually demanding requirements – movement – watertight – fire resistant - Can be met by the installation of a single Emseal product.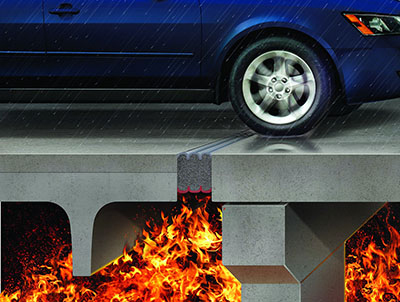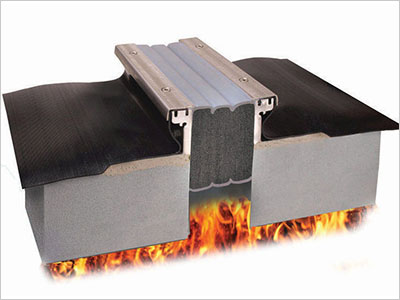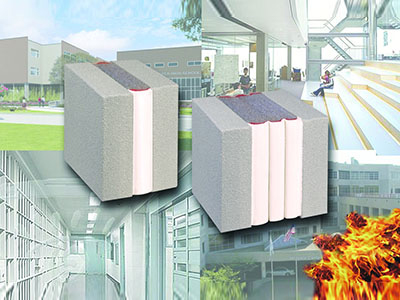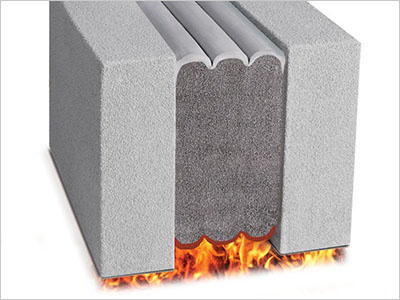 Several Emseal systems have successfully endured both normal and seismic joint cycling, fire testing to UL 2079 in testing for floors as well as testing for walls, and are now listed as certified for up to 3-hour (test maximum) fire resistant ratings in walls and also for floor and deck applications. There are obvious benefits to having a single product with the ability to work as a firestopping system, whilst also meeting or performing all the other necessary thermal movement, sound attenuation, smoke prevention, moisture barrier and insulation functions all as quite normally expected of the entire wall assembly including the expansion joint.
A clear indication of Emseal's expertise and continuing focus on developments for fire resistant joint sealing systems can be seen with the current number US Patents covering Emseal's fire rated expansion joint product portfolio, together with several more additional patents and patent applications that are pending.
Emseal fire resistant products and systems include:
Fire-Rated Interior and Exterior Wall Expansion Joint Seals e.g. Emshield® WFR2 (2-hour) and WFR-3 (3-hour), Emshield® DFR3
Fire-Rated Deck and Floor Expansion Joint Seals e.g. Emshield® DFR2, Emseal® SJS-FR, Emshield® SecuritySeal® SSF3, Emshield® DFR3, Emshield® SecuritySeal® SSF2
Fire-Rated Split Slab and Plaza Deck Expansion Joint Seals e.g. Emseal® SJS-FP-FR2, Emshield® DFR-FP
Fire Rated Tunnel Expansion Joint Seals e.g. Emshield® TFR-RWS
Emseal's development work in this critical area of fire-resistant joint sealing is continuous and ongoing!
For full details of all Fire Resistant Emseal products and systems the full range is listed on the North American website, as well as links to many additional case studies, certification and technical articles etc.: https://www.emseal.com/product-type/fire-rated-expansion-joints/